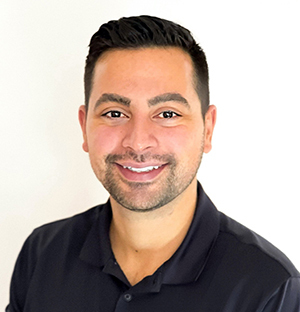 Dr. Michael Minenna received his Bachelor of Science degree from University of Manitoba and his Doctor of Chiropractic degree from Northwestern Health Sciences University. His focus is on treating neuromuscular and musculoskeletal conditions following a contemporary research informed healthcare model. He also has additional education in the Selective Functional Movement Assessment (SFMA) and Functional Movement Screen (FMS) which is a discipline that uses movement screening to triangulate areas of dysfunction in the body and uses rehabilitative methods to correct them.
Through comprehensive musculoskeletal, neurological, and biomechanical assessment, Dr. Minenna is able to identify injuries and or functional movement impairments. All his patients are individuals and unique, and works with them to reach their goals.
Therapy techniques may include myofascial release, therapeutic exercise, instrument assisted soft tissue techniques, flexion distraction, manual joint manipulation, taping, rehabilitation, and correcting functional movement impairments to list a few.
*Services provided by Boreal Spine and Sport